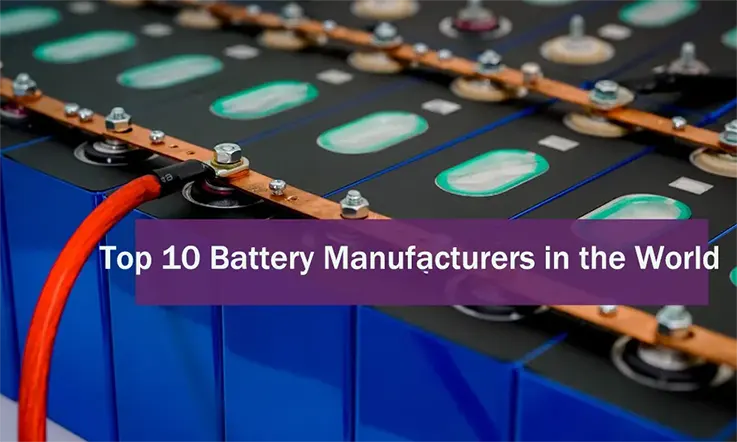 Batteries play a vital role in powering an extensive range of products, spanning from consumer electronics to automobiles. Within the market, certain companies have emerged as dominant players, owing to their comprehensive battery production services and the exceptional quality of their battery offerings.
The global battery market is presently experiencing a notable shift in trends, marked by a transition from conventional batteries to Electric Vehicle (EV) batteries. This transition aligns with the growing demand for sustainable and eco-friendly transportation solutions.
Within this article, we will explore the leading battery companies worldwide, delving into their respective areas of expertise and the diverse array of products they manufacture. By examining these industry leaders, readers will gain valuable insights into the forefront of battery technology and its application across various sectors.
Top 10 Battery Manufacturers in the World
In this segment, we will discuss prominent companies renowned for their exceptional battery manufacturing capabilities.
As of our knowledge cut-off in October 2023, the top 10 battery manufacturers in the world are:
1. BYD Company Ltd (China)
A high-tech company devoted to technological innovations for a better life. BYD has created new green energy technologies and primarily focuses on the IT, automobile, new energy, and light rail industries.
BYD Co., Ltd., founded by Chinese chemist Wang Chuanfu, is a prominent privately owned enterprise in China, recognized by the abbreviation "BYD," which stands for "Build Your Dreams." The company operates through multiple subsidiaries and has evolved into a leading technology corporation with a global presence. With over 30 industrial parks spanning six continents, BYD excels in various sectors, including automotives, electronics, renewable energy, and rail transit.
As a global leader in rechargeable batteries, BYD offers a comprehensive range of battery solutions, including lithium-ion batteries, NCM batteries, and NiMH batteries. What sets BYD apart is its vertically integrated supply chain, encompassing the entire battery production process, from mineral battery cells to battery packs.
BYD's batteries find wide-ranging applications, catering to consumer electronics, energy storage systems, and new energy vehicles. The company introduced the innovative "Blade Battery" to address safety concerns in electric vehicles, such as electric cars. The Blade Battery successfully passed a nail penetration test, demonstrating its enhanced safety features. Furthermore, BYD's optimized battery pack structure enables an increase in battery pack space by over 50%, further enhancing performance and efficiency.
In addition to the Blade Battery, BYD offers cobalt-free LFP (lithium iron phosphate) batteries known for their robust chemistry and universal design. These batteries are suitable for use in diverse temperature conditions and regions worldwide, showcasing their versatility and reliability.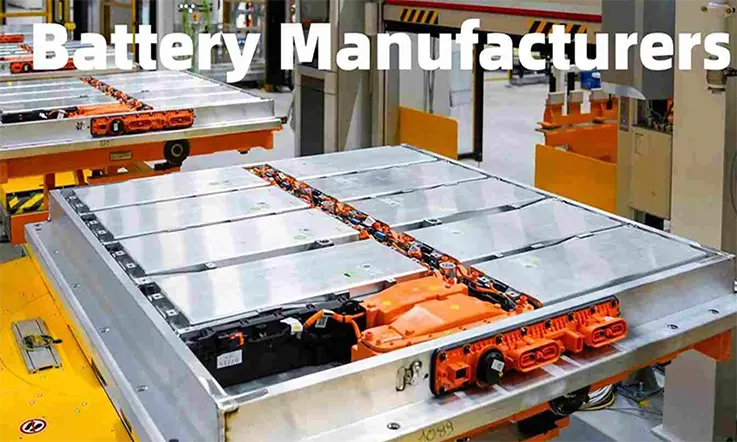 BYD's commitment to technological advancements and sustainable solutions has positioned the company as a trusted leader in the battery industry, enabling the realization of innovative and eco-friendly applications across various sectors globally.
2. Panasonic Corporation (Japan)
Renowned for its diverse range of electronic products, including batteries. Panasonic is a key supplier of electric car batteries for Tesla's electric vehicles.
Established in 1918 by Japanese industrialist Konosuke Matsushita, Panasonic Corporation (formerly known as Matsushita Electric Industrial Co., Ltd.) is a renowned global conglomerate with a diversified portfolio of operations encompassing various domain companies. These include appliances, automotive, and industrial solutions, among others.
Panasonic Automotive, a division of Panasonic Corporation, has emerged as a leading supplier of lithium-ion (Li-ion) batteries on a global scale. With over 40 years of industry experience, the company specializes in providing Li-ion batteries for hybrid, plug-in hybrid, and fully electric vehicles. In addition to battery supply, Panasonic Automotive is actively engaged in the design, engineering, and manufacturing of complete battery systems. It has gained recognition for its advanced lithium-ion battery technology, which offers advantages such as cost reduction, enhanced energy density, and improved driving range.
Panasonic Energy of North America (PENA) stands as one of the world's largest producers of lithium-ion battery cells. PENA is committed to fostering a clean energy society and strives to produce batteries that are not only the safest but also of the highest quality and lowest cost in the industry. With a facility based in Sparks, Nevada, and a newly established facility in De Soto, Kansas, PENA is expanding its production capacity for cylindrical Li-ion batteries, specifically targeting electric vehicles. This expansion aims to support the growth of the electric vehicle industry in North America, particularly in the United States.
Panasonic Corporation, through its various divisions and subsidiaries, demonstrates its strong presence and expertise in the battery industry. By leveraging its advanced technology and production capabilities, Panasonic continues to contribute to the advancement of electric mobility and the realization of a cleaner and more sustainable energy future.
3. LG Energy Solution Ltd (South Korea)
A key player in the global chemical industry. The company's battery division manufactures batteries for applications in consumer electronics, electric vehicles, and energy storage systems.
LG Energy Solution Ltd. was established in 2020 as a spin-off from LG Chem's battery business, reflecting the company's strategic focus on meeting surging global demand for electric vehicle batteries.
As one of the world's leading manufacturers of advanced lithium-ion batteries, LG Energy Solution has production facilities in China, South Korea, Poland and the United States. The company's core product portfolio comprises automotive batteries, IT device batteries, and energy storage system batteries.
LG Energy Solution's automotive batteries, including cells, modules, battery management systems and full packs, power electric vehicles from major global automakers. For mobile devices and light electric vehicles, the company supplies specialized high-capacity, high-power and slim batteries. The company also produces large-scale energy storage system batteries optimized for power grid, UPS, commercial and residential applications.
With over 30 years of R&D expertise, LG Energy Solution has established itself as an ideal strategic partner for global automakers seeking advanced lithium-ion battery solutions. The company's extensive experience spans core battery materials research, cylindrical and polymer cell development, batteries for plug-in hybrid and electric vehicles, and grid-scale energy storage systems.
4. Samsung SDI Co., Ltd. (South Korea)
This electronics manufacturer is a leading provider of batteries for electric vehicles and energy storage systems.
Samsung SDI, a subsidiary of Samsung Group renowned for its expertise in consumer electronics, operates as a distinct division specializing in battery manufacturing. Established in 1970, this 43-year-old company is dedicated to conducting research and development, production, and sales of various types of batteries, including lithium-ion batteries and power batteries.
Samsung SDI is driven by a vision to contribute to a greener and more sustainable world through its innovative technologies. The company places its focus on four key segments: electronic materials, small-sized Li-ion batteries, energy storage systems, and automotive batteries. By prioritizing these sectors, Samsung SDI aims to deliver cutting-edge solutions and advancements in battery technology across multiple industries.
Automotive Battery Solutions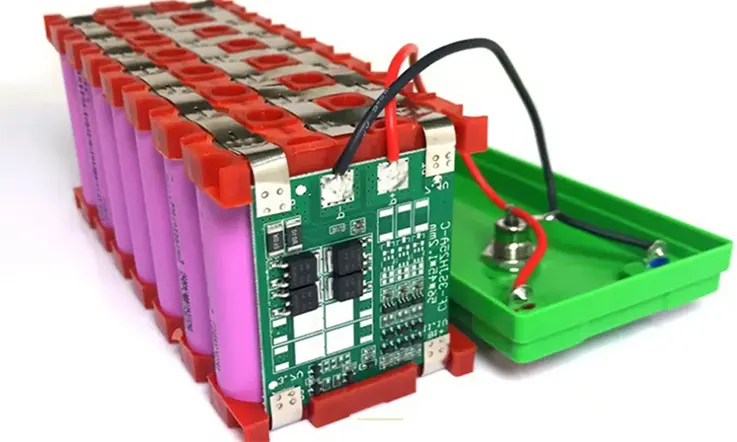 Samsung SDI is strongly committed to advancing the future of electric mobility, as reflected in their development and supply of secondary batteries specifically designed for electric motorized vehicles. These secondary battery solutions have been strategically deployed to cater to a wide range of electric vehicle (EV) applications, including Micro-/Mild Hybrid Electric Vehicles (Micro-/Mild EVs), Pure Electric Vehicles (EVs), Hybrid Electric Vehicles (HEVs), and Plug-in Hybrid Electric Vehicles (PHEVs).
To support these endeavors, Samsung SDI has introduced the Prismatic Lithium-ion Battery Cell, featuring a stacked design that enables effortless cell modularity for various configurations. This battery cell serves as a versatile solution across different EV models, offering numerous benefits such as rapid charging capabilities, well-balanced performance, integration with supercapacitors, exceptional power output and capacity, remarkable durability, and outstanding overall power performance. By leveraging this advanced battery technology, Samsung SDI contributes to the progression of electric mobility and enhances the driving experience for EV users.
Small-Sized Li-on Battery
Samsung SDI provides an extensive selection of small-sized lithium-ion batteries designed to cater to diverse applications and devices, including but not limited to power tools, mobile phones, laptops, tablets, and vacuum cleaners.
Moreover, these batteries find utility in a broad range of other applications, such as:
●Electric scooters (E-scooters).
●Electric bicycles (E-bikes).
●Wearable devices.
●Garden tools.
●Power banks.
●Ignition-related products.
Samsung SDI's small-sized lithium-ion batteries offer reliable and efficient power solutions for these aforementioned applications, enabling enhanced performance, durability, and extended battery life. With their wide-ranging compatibility, these batteries contribute to the seamless functioning and optimal performance of various electronic devices and equipment.
5. Contemporary Amperex Technology Co., Limited (CATL) (China)
CATL is one of the top suppliers of lithium-ion batteries and energy storage systems in the world. It also provides solutions for electric vehicles.
CATL's commercial vehicle batteries are designed to enable cost savings and improved efficiency for fleet operators. Key products include:
●Two-Wheeled Vehicle Batteries: CATL provides batteries optimized for electric two-wheelers such as delivery vehicles, commuter vehicles and food delivery vehicles. These solutions aim to lower operating costs and emissions.
●Heavy-Duty Transportation Batteries: For short-haul electric trucks, construction equipment, mining vehicles and port vehicles, CATL offers durable, high-capacity batteries that provide the power and longevity needed for heavy-duty applications.
●Urban Sanitation Batteries: CATL manufactures batteries for electric garbage trucks, street washing vehicles, and other municipal sanitation applications. These robust batteries deliver the reliable performance required by utility vehicles.
With its advanced sodium-ion and lithium-ion technologies, CATL is driving innovation in commercial vehicle electrification. Its solutions are engineered to enable seamless adoption of electric vehicles across logistics, construction, utilities and other sectors.
6. Tesla, Inc. (USA)
Known for its electric vehicles, Tesla also manufactures batteries, notably the Powerwall for home energy storage.
7. Duracell Inc. (USA)
Known for its iconic copper-top battery, Duracell is a leading manufacturer of high-performance alkaline batteries, specialty cells, and rechargeable batteries.
8. Energizer Holdings, Inc. (USA)
Energizer is one of the world's largest manufacturers of primary batteries and portable lighting products.
9. Sony Energy Devices Corporation (Japan)
A subsidiary of Sony, Sony Energy Devices Corporation manufactures lithium-ion batteries.
10. EnerSys (USA)
A global provider of stored energy solutions for industrial applications, including manufacturing and distributing reserve power and motive power batteries.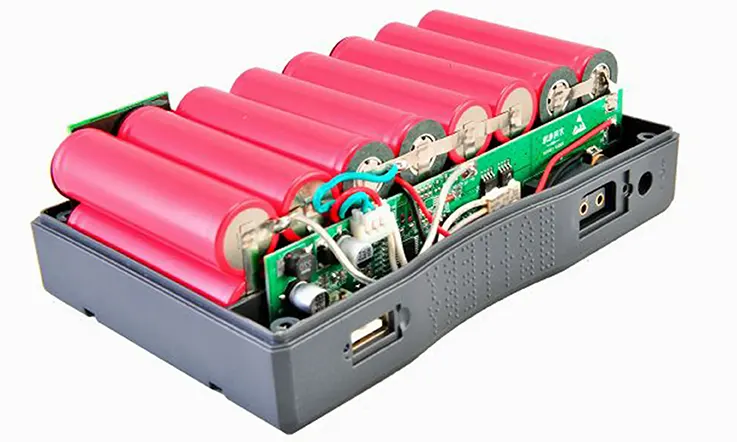 EnerSys, a prominent industrial technology leader, is dedicated to fulfilling the worldwide need for stored energy solutions. With a global presence spanning over 100 countries, the company has established itself as a provider of diverse stored energy solutions catering to industrial applications.
EnerSys focuses on serving several key markets, including reserve power, specialty applications, and automotive sectors. Through its headquarters in the United States, the company offers tailored energy storage solutions designed to address the distinctive energy-related challenges faced by specific industries.
Recognized for its expertise, EnerSys manufactures a wide range of batteries to meet the demands of various applications. These batteries encompass innovative solutions that encompass advanced technologies and configurations, ensuring reliable and efficient energy storage across industries.
How to Choosing a Reliable Battery Manufacturers?
When selecting a reliable battery manufacturer, there are several key factors to consider. Here are some guidelines to help you make an informed decision:
Reputation and Track Record: Research the manufacturer's reputation in the industry. Look for well-established companies with a proven track record of delivering high-quality batteries and meeting customer expectations. Check for customer reviews, testimonials, and industry recognition.
Quality Standards and Certifications: Ensure that the battery manufacturer adheres to stringent quality standards and has appropriate certifications. Look for certifications such as ISO 9001 for quality management systems and ISO 14001 for environmental management systems. These certifications demonstrate the manufacturer's commitment to quality and sustainability.
Expertise and Specialization: Assess the manufacturer's expertise and specialization in the specific type of battery you require. Some manufacturers specialize in certain battery chemistries or applications, such as lithium-ion batteries for electric vehicles or lead-acid batteries for industrial applications. Choose a manufacturer with relevant experience and expertise in your desired battery type.
Customization and Flexibility: Consider whether the manufacturer can provide customized battery solutions tailored to your specific requirements. Flexibility in design, capacity, and form factor can be crucial, especially for specialized applications. A manufacturer that offers customization options can ensure optimal performance and compatibility with your devices or systems.
Research and Development Capabilities: Evaluate the manufacturer's research and development (R&D) capabilities. A strong R&D department indicates a commitment to innovation and staying ahead of technological advancements. It enables the manufacturer to develop batteries with improved performance, longer lifespan, and enhanced safety features.
Manufacturing Facilities and Supply Chain: Assess the manufacturer's manufacturing facilities, production capacity, and supply chain capabilities. Ensure they have robust manufacturing processes, quality control measures, and reliable sourcing of raw materials. This helps ensure consistent product quality, timely delivery, and scalability.
Customer Support and After-Sales Service: Consider the level of customer support and after-sales service provided by the manufacturer. A responsive and supportive customer service team can address any queries, provide technical assistance, and handle warranty claims efficiently.
Compliance with Regulations: Verify that the manufacturer complies with relevant safety and environmental regulations, such as RoHS (Restriction of Hazardous Substances) and REACH (Registration, Evaluation, Authorization, and Restriction of Chemicals). Compliance demonstrates a commitment to producing safe and environmentally responsible batteries.
By considering these factors, you can make an informed decision and choose a reliable battery manufacturer that meets your specific needs, ensuring high-quality and dependable energy storage solutions.
Conclusion
In the current market landscape, numerous companies have entered the battery production sector, offering solutions for a wide array of applications ranging from Electric Vehicles (EVs) to conventional vehicles and consumer electronics. With this abundance of options, it is crucial to carefully evaluate a battery manufacturer's capabilities, customer satisfaction track record, battery quality, and ensure that the energy density of the battery aligns with the intended application(s) in order to make an informed decision.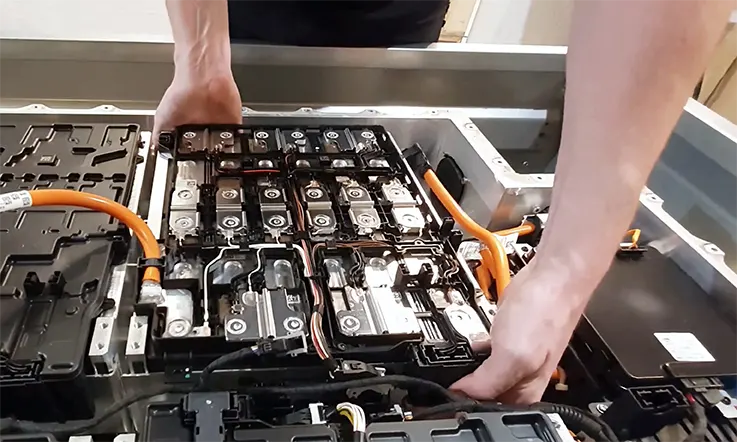 When choosing a battery manufacturer, it is essential to assess their expertise and proficiency in the specific domain of interest. Additionally, considering the satisfaction levels of existing customers can provide valuable insights into the manufacturer's reliability and performance. Evaluating the overall quality of the batteries offered is paramount to ensure long-lasting and efficient power solutions. Finally, matching the energy density of the battery to the requirements of the intended application(s) is crucial for optimal performance and compatibility.
By meticulously considering these factors, individuals and businesses can confidently select a battery manufacturer that best meets their specific needs, ensuring reliable and high-quality power solutions for their chosen applications.