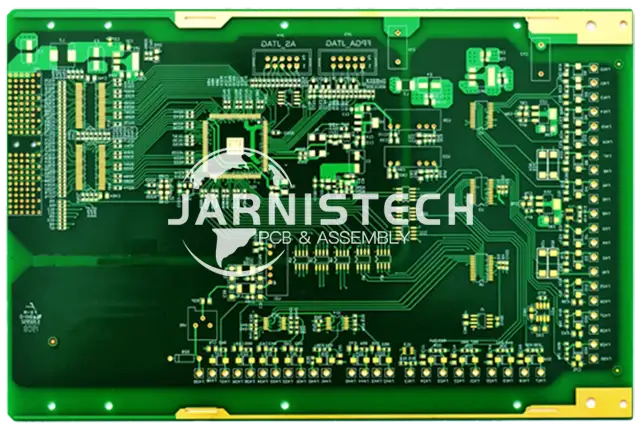 JarnisTech: Your Leading TUC Laminates Supplier in China
Within China, JarnisTech is an expert and renowned manufacturer of TUC PCB circuit boards. Based on the specifications of your requirements, we can fabricate what you want Tuc PCB boards. At JarnisTech, we provide TUC PCB laminates are perfect for your project.
JarnisTech provides a complete selection of TUC laminates to suit a diverse array of applications.
The TUC laminates are available in a wide range of options. Our TUC laminates include:
● TUC TU-883.
● TUC TU-993.
● TUC TU-768.
● TUC TU-662.
● TUC TU-872.
The Tuc laminate can be used for environmental protection, leading-free processes, and it can also be used for FR-4 processes.
We make TUC laminates using only the highest quality raw materials, and employing the most modern technology.
If you're in search of the top TUC laminates provider, go with JarnisTech. JarnisTech's aim is to provide the finest high-quality TUC laminates to clients at an affordable price. If you're in need to purchase TUC laminates for your home, our trained professional and courteous personnel are here to help you.
We will be there for you in times of need and we assure you that you will get the most durable, long-lasting, and premium TUC laminates.
Many customers purchase TUC PCB. We keep all kinds of PCB material in stock. should you require some of the items, feel free to get in touch with us.

Clasification of Tuc Laminate
● Very Low Loss Laminate: TU-901.
● Mid Loss Materials: TU-742 HF.
● Extreme Low Loss Laminate: ThunderClad 4R.
● Low Loss Laminates: TU-787 LK/TU-872 LK/TU-872 SLK.
● Super Low Loss Laminate: ThunderClad 3+/ThunderClad 4N/ThunderClad 3/ThunderClad 2 Sp.
● High Thermal Reliability Laminates: TU-865/TU-862T/TU-862 HF/TU-768/TU-662F/TU-662.
● Standard Loss Materials:TU-768F/TU-768/TU-722/TU-668/TU-662F/TU-662.
● Non-flow/ Mid-flow Prepregs: TU-84P NF/TU-84P MF/TU-863P MF.
The Reason You Should Choose TUC Laminates
Here are a few reasons to think about TUC laminates:
● They are in compliance with the IPC-4101 standards.
● Each laminate has to go through strict quality control and is certified to the required standards.
● The materials TUC Laminates use are mostly eco-friendly. They do this by ensuring that they're FR-4 compatible and free of halogens. They are also without red phosphorus, and free of antimony.
● TUC are also extremely durable and are widely employed by other OEM manufacturers. They also provide mass lamination service for PCB manufacturers, showing the quality of the products.
● TUC laminates provide substantial cost savings and production flexibility. Because of this, it can be used with most PCB fabrication methods.

How Does TUC Laminate Differ From Other Laminates ?
The use of PCB laminates made from TUC has a the following advantages:
● Excellent electrical properties, and improved thermal expansion on the Z-axis.
● In addition, it is not contaminated with Halogen.
● Additionally the dielectric factor must be not more than 4. Its dissipation coefficient is not greater than 0.005.
● The TUC laminates are compatible with modified FR-4 processes and lead-free reflow processes.
● The Laminates feature high water resistance and anti-CAF capability. It is stable in temperature and frequency, as well as having the same level of Dk/Df.
The Primary Factors That Influence Tuc Laminate Prices
● Dimensions for the laminate.
● The laminate's quality.
● Quantity.
● Particularly fine craftsmanship.
● Manufacturing difficulty.

Are There Any Other PCB Materials That Can Replace the TUC Laminate
If you're unable to find TUC laminates, you may think about other options like:
● SH260 is the Shengyi Rigid Polyester material, which is a specific material.
● N4000-13-13-SI which is a high-speed, multifunctional epoxy laminate and PCB prepreg material.
● FR408HR which is an extremely performance-oriented Laminate or Prepreg PCB material.
● IT-170GRA2 ITEQ has a very high-quality Tg rigid PCB.
● S7038 Shengyi HDR materials for PCB materials with a mid-loss.
● S1600 Shengyi Conventional F-4 Flexible PCB materials.
● S1151G Shengyi Conventional FR-4 Rigid PCB material.
● The S1170G shengyi conventional Rigid PCB is a green material.
● S1150G Shengyi Halogen-free and lead-free compatible FR-4.1, FR-15.1 rigid PCB material.
● S1141 Shengyi traditional FR-4 rigid PCB materials.
● S1000-2 is a lead-free Shengyi compatible FR-4.0, FR-15.0 rigid PCB material.
● S1000H Shengyi lead-free compatible FR-4.0, FR-5.0 rigid PCB material.
● S1000-2M Shengyi lead-free compliant FR-4.0, FR-15.0 rigid PCB material.
General Application to Tuc Laminate
● High Speed, with a low Loss.
● Back Panel and High-Performance Computing.
● Servers, Telecom, Base Station, Office Router&Infrastructure.
● Mobile Communication.
● Automotive, Telematics.
● Lighting and thermal management.
● Consumer, PC.

Summary
JarnisTech has been working in the past with over 10,000 top-quality R&D manufacturers and service firms around the world. The company's products are utilized in communication circuits and industrial control circuit boards rail transit PCB boards medical electronics PCB, semiconductors PCB, computers PCB, Automotive electronics PCB, and many other printed circuit board areas. JarnisTech provides one-stop service from PCB manufacturing to assembly and has resources for more than 60 countries worldwide.
TUC PCB Laminate & Materials Series
Call us to get a free quote now