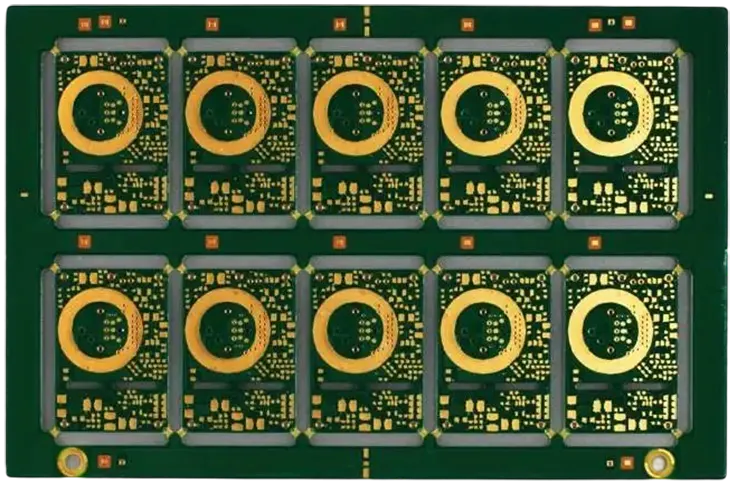 Your Leading Nanya PCB Laminates Supplier in China
JarnisTech is a top manufacturer and supplier of popular high frequency PCB, such as Nanya laminations.
JarnisTech has a variety of Nanya laminates to meet your needs. We specialize in most Nanya laminates, including:
● CEM-3-98.
● CEM-3-09HT.
● NPGN-170R.
● NPGN-150.
● FR-4-86.
Our advanced software design allowed us to design and manufacture Nanya PCB Laminates. Through the development of electronics and telecommunications, JarnisTech Nanya laminates were demanded by clients.
We also have an expert design team, which is why we can manufacture a variety of Nanya PCB Boards. Contact us now!
Nan Ya PCB Materials Company Profile
Nanya PCB manufactures and sells printed circuit boards and embedded system substances. The company is located in Taiwan. The bulk of the company's sales is made in Taiwan and China. The printed circuit boards that the company produces are used in personal computers, tablets, laptops, mobile devices, gaming consoles, and other home appliances. The company also produces microprocessor flip-chip polymers, graphical ball grids and chip-size substances.
What Is the Fabrication Method for Nanya PCB ?
Fabrication is crucial to ensure top-quality performance from Nanya PCB. This is a crucial component of manufacturing PCBs. However, you don't have to employ any complicated technique to create Nanya laminate.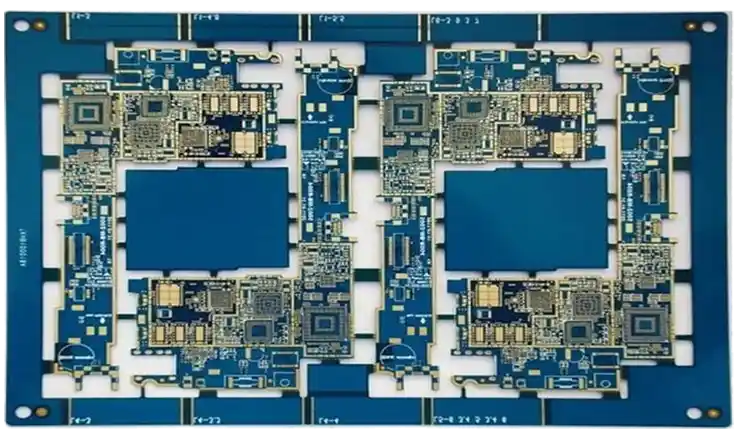 This is a copper plating and etching process.
Etching
The process of etching is a subtractive one that is applied to the PCB. In this process, excess copper is removed from a PCB's trace. Chemical and laser technologies can be used to etch a PCB. Due to a chemical etching procedure is popular since it is easy to use and low cost.
To protect the circuitry from etching, first, wash it with water. Then, soak it in ferric chloride or cupric chloride standard etching solution. Since these solutions are highly toxic when used to remove copper from traces.
After about 15-20 minutes, all coppers should be removed. Next, wash the trace and dry it again. Finally, apply a solder mask.
Plating
Electroplating is made easier by Nanya PCB laminate plating. This is an electroless method. Here. This is where a thin copper lave is applied to the PCB surface, then Drill holes are made. In the Nanya laminate, this plating improve electron conductivity. It is usually possible to perform this process in the following ways:
● Through-hole plating.
● Brush plating.
● Selective plating.
● Finger-plated plating.
The integrity of the PCB's surface is ensured by plating. The bonding between copper layers and internal copper foils is strengthened by plating. Therefore, you must conduct this process carefully.
What Types of Nanya Copper Foils Are There ?
Copper foil can be made in a variety of ways depending on the production technology used and the class in which it is produced.
Electrodeposited copper foil and rolled copper foil are the two most common types.
Nanya laminates can be classified based on thickness. They either have thin copper foils that measure or thick copper foils that measure.
The majority of Nanya laminates are electrodeposited copper foil-based Nanya laminates based on their production process.
There are eight types of copper foil in total. These include:
● Annealed wrought Copper foil.
● High temperature as rolled-wrought copper foil annealable.
● High-temperature copper foil elongation.
● Annealed copper foil electrodeposited.
● Standard electrodeposited copper foil.
● Copper foil with high ductility.
● As a rolled-wrought copper foil.
● Cold-rolled, light copper foil.

Nanya Laminates PCB Types
Each Nanya laminate has specific characteristics that can improve the performance of electronic products. The following are the main types:
Glass Cloth Surface Copper Clad Laminate
The Product is use for Epoxy-cellulose paper core and epoxy-cellulose matt core versions are available.
Epoxide Cellulose Paper Core
This laminate is a combination of epoxy woven fibers and epoxy core.
It will be available on the market either as CEM-197 or CEM-197PM.
Plating through-holes is not recommended for this material because an electrolyte can attack its cellulose core.
Epoxide Cellulose Matt Core
This product is made using a glass matt epoxy resin system and a glass cloth.
Featuring superior flame retardant properties, it is a copper-clad laminate.
Thermal Conductivity CEM-3
This is a flame-resistant copper-clad laminate made using an epoxy resin glass matt and glass cloth system.
What Are the Features of Nanya Laminates ?
Nanya laminates come in many different teypes, with each offering unique product features.
These are some product-specific features that Nanya laminates offer:
● Outstanding electrical properties.
● Superior dimensional stability.
● Low warpage.
● High thermal stability.
● Cold punching ability with ease.
What Are the Benefits of Nanya's PCB ?
Nanya PCB is a company that develops electronic applications' functionality in many ways. Here are some of the major benefits of this PCB:
Nature Friendly
The most attractive feature of this PCB laminate is its superior nature-friendly characteristics.
Because Nanya PCB supports lead-free technologies, you can ensure a healthier environment by using this PCB, since it contains low levels of halogen.
Cost-effective
This PCB is more affordable than other PCB laminates. Because its tremendous advantages make it a cost-effective product
Durable
The dielectric materials utilized on this PCB enhance the longevity of applications. Its resistance to moisture and temperature control capability is also enough to ensure durability. Nanya laminate can absorb water at less than 0.15 percentage rate.
It is strong enough to increase its mechanical endurance. This laminate works effectively hand es different pressures like rotational forces. Current load. Etc.Besides.Its solid dielectric strength and low relative permittivity play an integral role in its remarkable longevity.
The laminate is characterized by its punching power of 900 kg per cubic centimeter. This is also a sign of its durability.
High Functionality
Because Nanya PCBs offer excellent performance, It is often used in High-layer-count (HLCPCB) applications. and the PCB also suitable for high-frequency PCB projects because of its low dissipation. This device have many benefits, such as controlled impedance and high coefficients of thermal expansion, make it a great choice for electronic gadgets.

Simple Processing
This PCB is easy to assemble and fabricate. During etching and copper plating, you won't encounter any additional conditions. As this advantage increases its use to a great extent.
High Operating Temperature
This PCB laminate can be used in many applications that require a high-temperature state. Its high thermal conductivity makes it a great choice. This PCB is also capable of functioning at extreme temperatures thanks to its high Tg feature.
What Surface Finishings Can You Use Together With Nanya Laminates
The surface finish is an important technical process that optimizes the performance of PCBs. It is resistant to corrosion and allows for the placement of SMD components on the surface of the PCB. Nanya PCB supports surface finishes with lead-free compatibility because it is an eco-friendly circuit solution.
Commonly Used Surface Finishing:
● Electroless Nickel Immersion gold (ENIG).
● Surface finishes in gold.
● Soft gold surface finish.
● Hard gold surface finishing.
● Immersion Silver.
● Electroless Nickel Palladium Infusion Gold (ENIPIG).
● Hot Air Solder Leveling (HASL).
● Immersion Tin.
● Organic Solderability Preservatives (OSP)/Entek
Nanya Laminates: What Performance Features Should You Consider ?
When PCB fabrication requires the consideration of many types of Nanya laminates. The following factors will determine which Nanya laminate is the best fit for your application.
● Glass Transition Temperature (Tg).
● Thermal Decomposition Temperature.
● The Dielectric constant.
● The Loss Tangent.
● Coefficient of Thermal Expansion.
● Thermal Conductivity.
● Expansion in Z-direction.
● Lead-Free compatibility.
● Copper Anodic Filament's (CAF) resistance.
● Requirements for being eco-friendly.
● Easy to use.
● Halogen-free requirements.
● The copper's smooth surface.
● The impedance control.
● Type of copper cladding.
How Can You Ensure Impedance Control in Nanya PCB ?
Nanya PCB can ensure impedance control by regulating the relative permittivity as well as the dielectric thickness, so it need materials with a low dielectric constant are required.
This PCB has a dielectric breakdown voltage greater than 60 KV. Effective impedance control can develop its dielectric properties. It promotes radio frequency compatibility devices' data propagation rates.
How Does the Thermal Expansion at Nanya Laminate Impact the Performance of PCBs
In the case of heat management, Nanya PCB is affected by the coefficient of thermal expansion. It is a measure of the PCB material's performance in response to temperature rise. For the design of high-quality electronic devices, a lower value in the Z-axis direction would be preferable.
A Nanya laminate that has a high coefficient for thermal expansion cannot preserve its dielectric properties. Thermal management of this PCB is also affected by mismatches in CTE.
What Are the Major Applications of Nanya PCBs ?
Nanya PCB can be used in a wide range of applications. Its productive features is the major reason for its constantly increasing uses, The following are some of its most noteworthy applications:
● Washing machine.
● Telecommunication.
● Home appliances.
● Computer peripherals.
● Electronic Products for Consumers.
● Mobile phones.
● HLC base stations, backplanes, servers, etc.
● Air conditioners.
● Medical equipment.
● Navigation systems.
● Automobile appliances.
● GPS devices.
● Automotive devices.
● LED lighting.
● Motherboards.
● High-end electronic portable devices.
● Laptops.

Final Words
It should now be crystal clear that Nanya PCB offers the best solution for PCB applications.
Having a high layer count. Its diverse electrical and mechanical properties make it more acceptable in circuit designs of basic and advanced levels.
Nan Ya PCB material must be tested for consistency, strength, whole formation and other technical features to ensure safety and quality.
In terms of Protecting consistency and integrity, JarnisTech is the best place to buy PCBs with high stability. If you want more information, please contact us Today!
Nanya PCB Laminate & Materials Series
Call us to get a free quote now