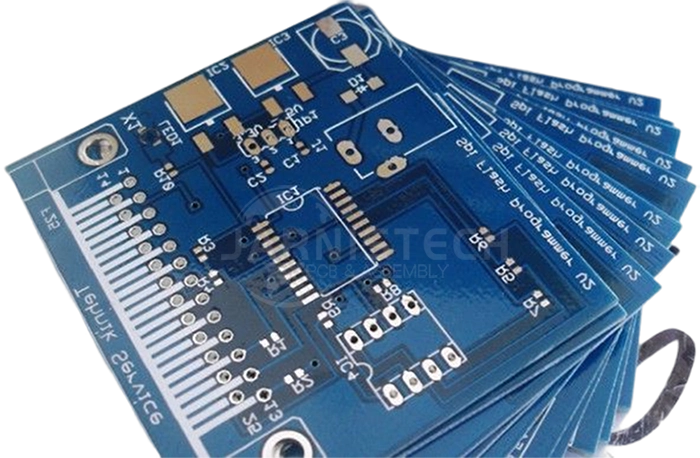 JarnisTech is an expert prototype PCB manufacturer that caters directly to product designers from design engineering companies to medical, industrial as well as equipment production industries. Our team has years of experience in their field and is continuing to research new technology and techniques to increase the speed of turnaround and quality of our prototypes.
Advantege of Prototype Circuit Board
We suggest PCB prototyping services for the function testing of products before taking a decision to commit to an entire production run. Prototyping is a great way to test the functionality of printed circuit boards are:
● Rapidly verify and amend designs in the event of any error.
● Potentially identify any design flaws during the initial stages of your designs.
● Order Production quantities MOQ of 3-5 PCS boards, if needed.
● Benefit from lower tolerances to production
● With PCB prototype can help clients save time and money
When your prototype boards have shown their capability to perform to your specifications in terms of standards for performance and quality, You are now prepared for an entire production run. After that, we'll switch from PCB prototype boards and move to Standard PCB service, which offers tighter tolerances for production as well as more advanced options, including an uncost Design for Manufacture (DFM) test that's capable of identifying any potential issues that may compromise the quality and performance of the PCB.
JarnisTech Provides Rapid PCB Prototyping and Small-volume Production
Efficiency
Here is the most recent lead time schedule for Standard PCB orders:
| | | |
| --- | --- | --- |
| PCB Order Quantity (m2) | Original Lead Time (Days) | Current Lead Time (Hours) |
| 0- 50 pcs & < 1m2 | 2 – 3 Days | 24 Hours |
| 1m2 – 5m2 | 5 – 6 Days | 3 – 4 Days |
| 5m2 – 10m2 | 6 – 7 Days | 4 – 5 Days |
| More than 10m2 | 8 – 10 Days | 5 – 6 Days |
● By using chemical processes to metallize pads and vias, we shorten delivery times while guaranteeing quality. We refuse to use conductive adhesive technology to save money, all orders must undergo 70 minutes of copper plating, an AOI test, and a probe test, while using internationally renowned base materials.
● Each order goes through a process of 70 minutes of copper plating, AOI and probe testing, and we use the world's most well-known base materials.
● Except the reduction in lead times, JarnisTech not only reduced the cost of small-scale batch PCBs, but also reduced the cost of low volume PCBA.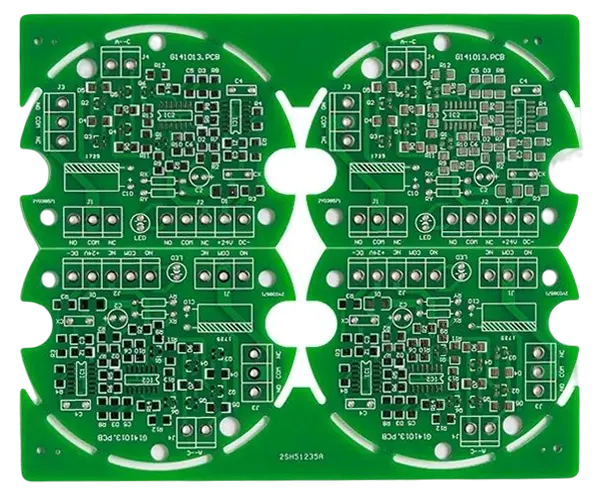 Here Are the Most Up-to-Date Lead Time Schedules for JarnisTech Orders:
Layers
PCB Order Quantity (m2)
Build Time (Days)
Extra Urgent (Hours)
2 Layers
<1 m2
5 Days

48 Hours

1-5 m2
7 Days
>5 m2
8 Days

4 Layers

<1 m2
5 Days

48 Hours

1-5 m2
7 Days
>5 m2
12 Days

<1 m2
7 Days

72 Hours

1-5 m2
9 Days
>5 m2
12 Days

<1 m2
    10 Days

96 Hours

1-5 m2
10 Days
>5 m2
15 Days

10 or more Layers

<1 m2
10 Days

96 Hours

1-5 m2
10 Days
>5 m2
15 Days
We refuse to waste your time since we realize the value of it. To speed up assembly, JarnisTech will effectively communicate with your assembly facility  to identify the most efficient panel format. Our complete turn-key PCB assembly service will allow for 24 to 48-hour turnaround times for PCB prototypes.
We excel in efficiency rate and offer a one-stop service for all of your PCB prototype assembly requirements. We'll even do a DFM (Design to Manufacturabillity) test upon your request. By preparing the boards for production once prototypes have been tested and endorsed by our customers, JarnisTech can ease the transition from prototype to production. Our processes allow your products to be tested rapidly and introduced to the market in a much faster manner.
Why Should You choose Us To Make Prototype PCB Circuit Boards
Multilayer PCBs from JarnisTech is typically employed to make high-precision electronic devices. With the ever-growing advancements in technology, demand for these boards is increasing. In this regard, a distinct, advanced PCB production workshop has been established to help our customers attain the fastest timing to market and gain competitive advantages by making PCBs with a sustainable method with the lowest cost thanks to our manufacturing capabilities, timely delivery, and quality of the product.
Proven Technology
Professional R&D on high-density HDI multi-layer PCB and rigid-flex PCB. The technology is embedded in a tiny core and large GEM PCB, and PCBs that meet specific specifications from various industries such as Telecom, medical/automotive/medical etc.
Qualified Materials
sourcing high-quality materials using Rogers, Shengyi, Wazam, Dupont, Rohmhass, Atotech and other top suppliers to pick the most effective ones.
Independent Production Line
When you purchase high-end PCBs from JarnisTech, You are purchasing the highest quality that pays for itself over time.
How Do you Obtain an Official Quotation Prior To Making Your Purchase
For a PCB prototyping and PCB assembly quote, send the following documents for consideration to [email protected]
● BOM List
● Gerber files
● Quantities for building

Conclusion
Having Being in the PCB business for more than 20 decades, JarnisTech is proud to be one of the top suppliers in PCB prototyping as well as low-volume production across the world. Our turnaround time is less than 24 hours following your Gerber documents are examined and accepted by our engineers, which will greatly reduce the time you spend on your work.
You can select other times to meet your budget, provided that your time frame for work is not too restricted. We provide 48-hour and 72-hour shipping as well.
Please do not hesitate to reach us. We'll respond promptly to your PCB and assembly prototype.
Call us to get a free quote now