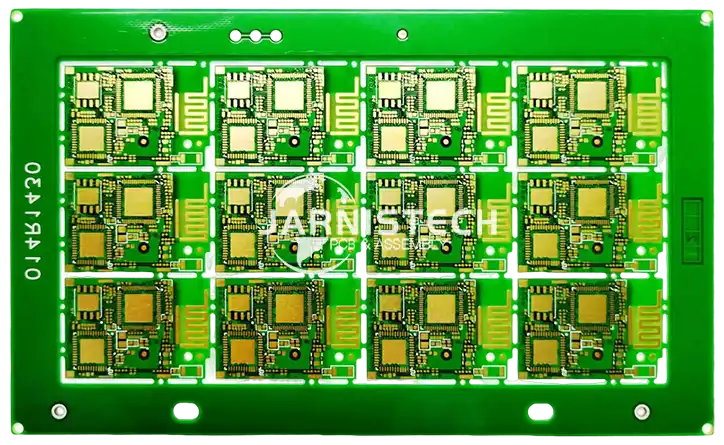 Why Should You Choose Shengyi Laminates ?
In the worldwide rigid laminate market, Total sales ranked second in the world of Shengyi laminates, while high-end substrates are becoming more and more perfect.
In addition to covering a wide range of products, High frequency and high-speed laminates also provide multi-species batch supply. Why?
● The process for managing production is extremely rigorous.
● Sheng Yi only uses high-quality raw materials.
● Shengyi's plates are more durable.
● Customer service online 24 hours a day.
Introduction
Shengyi is China's top manufacturer of copper-clad laminates. The products are used to make simple-sided two-sided as well as multiple-layer circuit boards. Laminates and Assembly materials are made in the factory of the manufacturer. Guangdong Shengyi Sci. & Tech. Co., Ltd. has been based in Dongguan since 1985.
In the last few times, a brand new line of laminates has been created to meet the ever-growing physical demands of Pb-free soldering techniques employed in the production of RoHS-compliant products. Reflow temperatures can reach approximately 245°C. Many of the materials are proven to work well for consumer products.
Premium PWB designs for IT and telecommunications, however, are typically more intricate and heavier, which means they possess a much higher thermal mass than commercially produced products. To increase the heat enough to enable a satisfactory reflow of solder of items that are mounted on surfaces in the case of a printed wiring board can exceed 260°C.
Consider the size of the boards (which are usually double-sided assembled) as well as the ability to repair them. Boards can experience 5 thermal excursions up to 260°C during their development process, with a total time of 2030 seconds over 255°C. The laminate structures must be capable of withstanding cumulative thermal exposure without delamination or corrosion while maintaining predictable electrical properties.
What Are Shengyi Laminates ?
Shengyi laminates are a particular kind of material that you could make use of to seal various layers of the circuit board.
In addition to sealing and securing the layers, In addition, you can make use of the laminates to protect the printed circuit board.

Shengyi PCB Substrate Material Product List
| | | | | |
| --- | --- | --- | --- | --- |
| Product Name | Product Description | Tg | Td | CTE |
| S1150GH | High Performance, Mid-Tg Halogen-free Material | 160 | 400 | 2.3% |
| S1000 | Low CTE, Mid-Tg laminate | 155 | 335 | 3.40% |
| S1600 | CTI600 | 135 | 310 | 4.50% |
| Q160 | Thermal conductive FR-4.0 | 130 | 310 | 2.80% |
| S1000H | Low CTE, Mid-Tg Material | 155 | 348 | 2.80% |
| S1000-2 | Low CTE, high thermal resistance, high Tg laminate | 180 | 345 | 2.80% |
| S1000-2M | Low CTE, High Thermal Resistance, High Tg Material | 180 | 355 | 2.40% |
| S1190 | High Tg, High reliability, high thermal resistance base material for high-layer count PCB | 200 | 350 | 2.3% |
| Q260 | Thermal conductive CEM-3 | 122 | / | 3.5% |
| ST210G | Thermal conductive CEM-3,high CTI | 122 | 360 | 3.5% |
| S1150G | Halogen free, mid-Tg material | 155 | 355 | 2.8% |
| S1170G | Halogen free, high Tg,FR-15.1 | 180 (DMA) | 390 | 2.3% |
| SML02G | Halogen free, high Tg,FR-15.1 | 195 | 420 | 2.3% |
| SDI03K | Low Dk, halogen free, high Tg,FR-4.1 | 200 | 390 | 2.3% |
| S1141 150 | UV blocking, mid-Tg | 150 | 310 | 4.20% |
| S1600L | CTI600 | 150 | 355 | 3.20% |
| S1130 | Natural color | 135 | 310 | 4.50% |
| S1141 | UV blocking | 140 | 310 | 4.50% |
| S3110 | Normal type CEM-1 | / | / | 6.2% |
| S3116 | High thermal resistance, High CTI | / | / | 6.5% |
| Q360G | High CTI Halogen Free CEM-1 | / | / | / |
| S2130/S2130JB | Normal type CEM-3 | 130 | / | 5.2% |
| S2131/S2131JB | UV Blocking, Normal type CEM-3 | 130 | / | 5.2% |
| S2126 | High CTI CEM-3 | 130 | / | 5.2% |
| S2600F | High thermal resistance, High CTI, Anti-CAF | 125 | 332 | 4.8% |
| S2155G | Halogen Free | 130 | 335 | 4.8% |
| | | | | |
If you are unable to locate the substrate number you are looking for from the list above. Please send a message to [email protected]. We'll be happy to get your details and contact you shortly.
Properties of Shengyi PCB Material
Constant of Dielectric
It is important to consider the ability of Shengyi laminates to withstand pressures from different environments like vacuums. In addition keep in mind that dielectric constants of different Shengyi laminates differ.
Factors of Loss
In this situation, it is possible to take into consideration the possibility of the possibility of Shengyi laminates being to lose electrical current. For the best outcomes, it is recommended to look at Shengyi laminates that have very low loss rates.
Thermal Conductivity
It is to describe the capability of the Shengyi laminate to transfer thermal energy away from the PCB. It must be equipped with the right materials that can withstand and disperse warmth away from it.
Temperature of Transition
It is also important to be aware of the temperatures range in which Shengyi laminates may change or lose certain characteristics. If you know this, you'll be in the best position to select the Shengyi laminate that is compatible with the specifications of your design.
Thermal Expansion Coefficient (CTE)
Furthermore, you should know the extent to which a substance can expand upon heating.
If you have a preference for a shengyi laminate, you would be able to determine the ideal heat level or working conditions for it.
Electrical Performance
You could also evaluate the PCB laminates of Shengyi's capability to carry enough electric current. The higher the efficiency of electrical power is, the better Shengyi laminates to choose from in this case.
Combustibility
To determine the operating heat levels, it's crucial to establish the limits of flammability of the laminates of Shengyi. This means that any thresholds of heat or flammable limits should never exceed the limits of your Shengyi laminates.
Resistivity to Volume
It is also important to measure the laminates' resistance to leakage and seepage. The Shengyi laminates you choose to use must comply with international standards for volume resistance to avoid leakage.
Thermal Characteristics
Conductivity in thermal conductivity should be evaluated by looking at how the laminates of Shengyi conduct heat. Also, when you transfer heat across your Shengyi laminates, you are able to test their properties.
Peel Toughness
In this instance. You'll conduct tests on the laminates of Shengyi to evaluate The Shengyi PCB material's bond strength. It's a implied. You'll be able to see how well Shengyi laminates stick to printed circuit boards.
Flexural Stability
The degree of flexibility can be assessed by measuring how much Shengyi laminates stretch without breaking. It will help you determine the limits to how much you can stretch Shengyi laminates without splitting them.
Absorption of Water
You must also be aware of the water conservation aspect and how effective the Shengyi laminates are in stopping water leakage.
Surface Resistance
Surface resistivity measurement involves testing the electric resistance for a certain long length of shengyi laminations. In this scenario, physical measurements like the thickness and diameter will not be considered during the test period.
Resistance to Arches
It is possible to track the time needed to render Shengyi laminates conductive in low-current and high-voltage conditions. In other words it's the ability of the laminates that allows them to withstand the effects of high voltage electrical arcs.

Shengyi S1000H Laminates High-performance
Furthermore, we offer high-performance Shengyi laminates, which are FR4 laminates. The high-efficiency Shengyi PCB Laminates are suitable for many levels of circuit boards. It is extremely strong in glass transformation temperatures, which enhances stability as well as efficiency. On printed circuit board with a high frequency will have a high output.
When you're using Multilayer circuit boards, You can choose epoxy Shengyi s1000h laminates with high glass transfer temperatures. It is extremely durable and works well in applications exposed to extreme temperatures without damage. In addition, there are Shengyi S1141 and Shengli s1000 as well, which are increasing on the market day after day.
How Many Types of Laminates Do Shengyi Laminates Offer ?
Shengyi laminates produce a range of laminates with different characteristics. It is possible to select the best type of Shengyi laminates according to the specifications of your application. The following are the main types of laminates you can select from Shengyi:
● Shengyi Laminates FR4.
● High-Efficiency Shengyi Laminates FR4.
● Epoxy with the highest melting point Laminates made by Shengyi.
● BT Epoxy is a form of epoxy. Laminates by Shengyi.
● Polyimide is a form of polyimide. Laminates by Shengyi.
● Clad Copper Laminates from Shengyi.
● Shengyi Teflon Laminates.
What's the Difference Between Shengyi High-Performance FR4 and traditional FR4 ?
You can choose to make use of the FR4 Shengyi laminates as well as high-performance Shengyi laminates.
Here's a comparison of top-quality FR4 Shengyi laminates as well as traditional FR4 laminates.
FR4 Shengyi Laminates
● FR4 The Shengyi Laminates are one of the most commonly used kinds of laminates found on the majority of PCBs.
● You can count on Shengyi laminates FR4 to fulfil certain tasks due to their excellent performance.
● Apart from this, it also has an excellent strength-to-weight ratio which boosts its overall effectiveness.
High-Performance FR4 Shengyi Laminates
We offer the higher-performance version of Shengyi laminates that is high-performance FR4.
● It is recommended that you use Shengyi FR4 laminates on multilayer PCBs due to their high performance.
● It has extremely high temperatures at the glass transition, which enhance its reliability for its performance.
● The high-performance FR4 can be used on printed circuit boards with high frequencies.
What Is Shengyi High Tg Epoxy Compared With BT Epoxy Laminates ?
In addition to the previously mentioned Shengyi laminates mentioned above, you may select other types that comprise Shengyi laminates.
As you make your choice, here's a comparison between Shengyi High-Tg Epoxy laminates as well as BT Epoxy Shengyi laminates.
High Tg Epoxy Shengyi Laminates
You can choose have a high glass transition temperature The epoxy Shengyi laminates when you are using multiple-layer circuit boards.
It is extremely rigid and can be used in situations that require extremely high temperatures without causing damage.
Additionally, it will increase your PCB's heat, chemical resistance, and moisture resistance.
BT Epoxy Shengyi Laminates
You can use the BT Epoxy Shengyi laminates on lead-free printed circuit boards.
If you decide to use BT Epoxy laminates, it will improve the electrical and mechanical characteristics of the printed circuit board.
Additionally, you can also apply it on multilayer circuit boards that have excellent bond strength even at higher temperatures.
What Is the Difference Between Shengyi Polyimide and Copper Clad Shengyi Laminates ?
Additionally, you can explore other Shengyi laminates before making your decision.
This means that you can choose to go with one of the Polyimide Shengyi laminates or Copper Clad Shengyi laminates.
Here's a comparison between the copper-clad Shengyi laminates as well as polyimide Shengyi laminates.

Polyimide Shengyi Laminates
You can use the polyimide Shengyi laminates on high-density, multi-layer, flexible and rigid-flex types of printed circuit boards.
When environmental protection is one of your top priorities, the Polyimide Shengyi Laminates maybe is a good choose.
Furthermore, in addition, polyimide Shengyi laminates are extremely good in terms of chemical, mechanical and thermal properties.
You can use this kind of Shengyi laminate in advanced applications, such as military, aerospace electronic, consumer electronics, and automotive industry.
Copper Clad Shengyi Laminates
You can choose Shengyi laminates made of copper that are clad with either glass fiber or wood pulp as their principal strengthening materials.
It's also a great kind of Shengyi laminate to make use of in high-voltage circuit boards.
Copper-clad Shengyi laminates are known for their beautiful appearance and have chemical, physical, and dimension characteristics.
Do You Supply Teflon Shengyi Laminates
Yes, we can offer Teflon Shengyi laminates in accordance with your requirements.
Teflon Shengyi laminates are also equipped with specific specifications that improve their overall performance.
They can be used in high-frequency applications by using an array of options, including Teflon with weaved glass.
What Are the Applications of Shengyi PCB ?
The following are some wider applications of the Shengyi PCB:
Involved in Communication Devices
A common application for this type of PCB is its use in virtually every communication device. The Shengyi laminates that are present on printed circuit boards help improve the communication of signals.
It's also used in structures for a range of communications devices. Mobile phones and cell phones use it as the primary structural component.
Make the Video Game Machines
Shengyi PCBS is used for motherboards in expensive gaming consoles, It's also involved in the production of automated devices.
They are protected from smoke, dust, and water with Shengyi printed board circuits.
Aviation Industry
Aviation equipment and aircraft are also considered the best applications for this type of printed board circuit.
Shengyi laminates are found on power aircraft and plane devices.
Computer Instrumentation
Numerous mechanical and electronic devices, such as computers, contain the essential components of the Shengyi printed board circuit. They are involved in the instrumentation of a wide variety of components
As well as being found in monitors, they also assist motherboards and VCRs in working.
Heat Resistance Testing Boards
There is a wide selection of Shengyi PCBs of the Shengyi type is available in boards that are designed for testing the heat resistance of different devices.
To find out more about JarnisTech's use of this PCB, click here.
How To Find the Right Suppliers of Shengyi PCB ?
The steps needed to locate the top supplier of Shengyi PCB are listed as under:
Explore the Options
There are a lot of choices for the top suppliers of Shengyi printed circuits boards. You must pick the most reliable options for the manufacturers for this type of PCB.
You can pick the most trustworthy manufacturer by comparing the available options and evaluating their performance to meet your requirements.
Reach the Manufacturer
After locating the most reliable and manufacturer of Shengyi PCBs, your next task is to get in touch with them.
Contact the telephone number or email address to reach the customer service staff of your manufacturer. Contact the support team to receive a quote based on the specifications you prefer.
Choose the Right PCB
Once you've reached out to the manufacturer and obtained details about the manufacturing of the Shengyi printed circuit, you're now ready to find the most suitable PCB.
On the manufacturer's website, you can find a variety of different PCBs. So, choose the most efficient and active design for your printed circuit boards.
Check R&D Services
The accessibility of R&D services available at the manufacturing site is a key factor in the ability of the company to create contemporary products.
So, ensure whether the selected manufacturer is keeping up with modern technology.
Technical Support
Being able to get constant technical support from the maker of circuits for printed boards is the greatest benefit of the clients.

Manufacturing Experience
Manufacturers' experience in producing products is important for their professionalism and ability to make high-quality circuit boards.
So, make sure you choose a company that has at least 20 years of experience making various types of PCBs.
Manufacturing Method
Another aspect to think about when selecting the right supplier of PCB is the process of manufacturing.
At the manufacturer's website, you can see how the printed board circuit is manufactured.
JarnisTech is considered to be one of the best and most trusted Chinese producers and distributors of Shengyi circuits on printed boards.
Summary
JarnisTech has provided and produced Shengyi PCBs of the highest quality for more than two decades. The PCB components that are affordable are available for purchase, including Shengyi PCB. Being an ISO9001-certified manufacturer, We have the credibility to create all the products you need.
Serving all your requirements for business is our primary aim. JarniTech is constantly coming up with fresh ideas to create creative Shengyi PCB products. We also can modify the product to meet your desired design, thickness and dimensions to suit your applications.
JarnisTech offers a quick delivery service all over the world. We are available 24/7!
Call us to get a free quote now