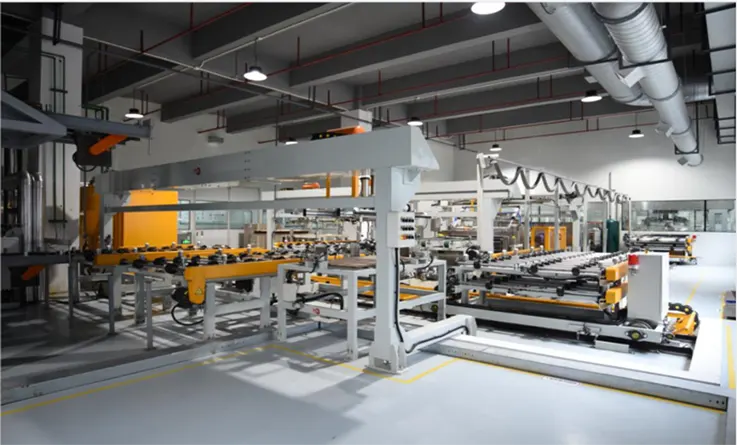 The production process for Printed Circuit Boards (PCBs) starts with the design phase, handled by an electronics engineer. Following this, PCB manufacturers produce the board as per the design specifications, after which an assembler inserts the electronic components onto the board. A quality control testing process is the final step in ensuring that the end product meets the required standards.
PCB manufacturers differ in the range of services they offer. While some firms provide a comprehensive range of services, others specialize in only one or two areas of the PCB production process. In such cases, clients may have to collaborate with multiple manufacturers to obtain the desired end product.
As an industry, PCB manufacturing comprises many small private enterprises that offer their own PCB manufacturing services, while larger electronics companies have incorporated PCB departments within their organizations. In some cases, companies develop the PCB in-house while outsourcing the production and/or assembly to China, keeping such information confidential. This makes it challenging to ascertain the real size of such organizations.
What Does PCB Mean?
Printed Circuit Boards (PCBs) are a crucial component present in nearly all electronic products worldwide. PCB manufacturers produce various types of PCBs with varying sizes, colors, and specifications to meet the specific needs of different applications. PCBs can be rigid, flexible, or a mix of both, also known as rigid-flex boards.
Manufacturing PCBs involves significant investments in infrastructure, a large workforce, technical expertise, and favorable industrial conditions due to its time-consuming and costly nature. In recent years, the PCB sector has shifted to industrial zones in Taiwan, Mainland China, and North America.
However, finding dependable PCB manufacturers who can deliver specialized PCB designs and production services to meet unique client requirements can be a challenging task.
It is crucial for PCB manufacturers to have the necessary expertise and infrastructure to deliver high-quality PCBs that meet the precise needs and specifications of their clients. By collaborating with reliable PCB manufacturers experienced in providing customized solutions, clients can ensure seamless production of PCBs that meet their specific applications.
Why Choose Chinese PCB Manufacturers?
There are several reasons why one might choose Chinese PCB (Printed Circuit Board) manufacturers, including:
● Cost-effectiveness: Chinese PCB manufacturers often offer lower prices due to lower labor costs and economies of scale.
● High-quality PCBs: Many Chinese manufacturers are equipped with advanced technology and equipment, allowing them to produce high-quality PCBs with precise specifications.
● Wide range of options: With China being a hub of PCB manufacturing, there are many different manufacturers to choose from, offering a range of options in terms of size, complexity, and material.
● Fast turnaround time: Chinese PCB manufacturers often have faster turnaround times due to their large production facilities and efficient supply chain networks.
● Flexibility: Chinese manufacturers can often accommodate custom orders and provide personalized services to meet the specific needs of customers.
However, it's important to carefully research and select a reputable manufacturer to ensure the quality and reliability of the PCBs.
So Who is the Best PCB Manufacturer?
Given the critical role played by bare circuit boards in the design and production of electronic devices, it is essential to engage the services of a reliable and experienced PCB manufacturer to handle this vital task.
In the current market, the number of PCB manufacturers and companies has been on the rise, making it challenging to identify those with the requisite expertise, technology, and capabilities to deliver high-quality PCB designs.
To address these concerns, our team has conducted in-depth research to identify a select list of top-tier PCB manufacturers specialized in PCB design, manufacturing, component purchase, and assembly. Our meticulous screening process has ensured that only experienced and reputable manufacturers make the cut, allowing clients to access custom products tailored to their unique requirements
So, do you require PCB bare board manufacturing and assembly right now?
Through our 20 years of experience in the PCB manufacturing and assembly industry, we have established a sound understanding of top-performing manufacturers. Using our expertise, we present a curated list of the top 10 PCB manufacturers in China, aimed at streamlining your selection process and providing you with confidence in your choice.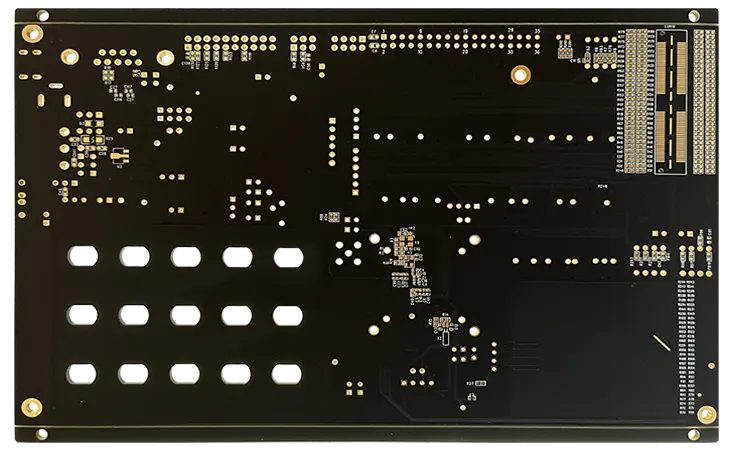 1. DSBJ
DSBJ is a globally recognized technology partner that specializes in the production of crucial components for IoT intelligence. The company's areas of expertise include Metal Precision and Telecommunication Equipment, LED PCB technologies, and Interconnect solutions.
With a strong presence in multiple countries such as mainland China, Taiwan, South Korea, India, Sweden, Germany, Poland, Estonia, Finland, the United States, and Mexico, DSBJ prides itself on fast and efficient handling of customer needs. The company offers local sales coupled with top-notch customer service and storage facilities.
DSBJ's core products include FPC/FPCA, PCB, Rigid-Flex, Base Station Antenna, RF Filter, Technical Ceramic, Die-casting & CNC & Thermal, Sheet Metal, and Stamping.
In recent news, DSBJ has announced plans to undergo a comprehensive transformation in the lithium field. While the company's main business was in consumer electronics, it is now committed to a transformation aimed at recreating a new DSBJ that is compatible and suitable for use in electric vehicles. The company's extensive experience in the consumer electronics field serves as a solid foundation for this venture.
2. ZDT
Zhen Ding Tech, also known as ZDT, is a prominent Taiwanese PCB manufacturer with extensive experience of over 15 years in PCB fabrication services. The company has a robust presence across Taiwan, China, and India and specializes in large-scale PCB production and assembly services.
ZDT's commitment to innovative research and development puts it ahead of market developments, ensuring superior levels of customer service in PCB manufacture and assembly services are achieved.
In response to the unprecedented growth and evolution of the Internet of Things (IoT) technology, Zhen Ding Tech prioritizes innovation, developing advanced technologies and high-end products that embody the future of PCBs.
ZDT is progressing with extensive research on technology solutions such as flexible PCBs, high-density interconnect (HDI), substrate-like PCBs, rigid-flex PCBs, integrated circuits, and a variety of semiconductor devices. These cutting-edge solutions have applications in various consumer products such as smartphones, wearables, laptops, smart appliances, medical, and automotive equipment.
With over 20 offices and a workforce of more than 36,000, Zhen Ding Tech offers top-notch business and technical services globally.
3. Jarnis Tech
As a PCB designer, choosing a reputable PCB manufacturer is essential to ensure successful design implementation.
JarnisTech PCB & Assembly is a prominent and respected PCB manufacturer in the industry, renowned for providing an array of exceptional services.
Unlike many other PCB manufacturers, JarnisTech PCB offers full and in-house services, starting from prototyping to complete circuit board assembly, making them an outstanding and ideal option to partner with.
Furthermore, JarnisTech PCB has developed expertise in personalized circuit board services, ensuring exceptional and customizable products for their clients' specific project needs. As a PCB designer, you can trust JarnisTech PCB's proficiency to deliver expertly personalized circuit board solutions.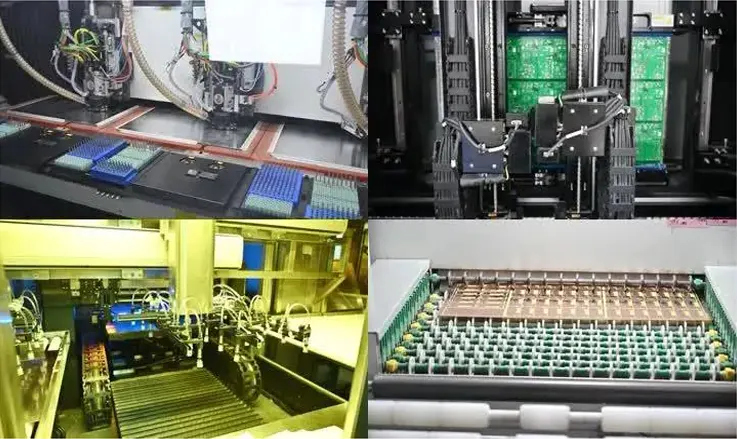 Capabilities
As a PCB designer, performing a thorough background check on your potential PCB manufacturer before enlisting their services is a pivotal step in the design process.
When evaluating a manufacturer with whom to partner, it is crucial to assess their ability to create the specific type of circuit board required for the project.
JarnisTech is an exceptional choice for a PCB manufacturer, offering a proven track record of delivering high-quality products. With PCB design expertise of exceptional standard, JarnisTech boasts an impressive 91% success rate in meeting the PCB requirements of their customers. This exceptional capability makes them an ideal choice for your PCB design project.
Some of its PCB capabilities are as follows:
PCB Assembly
As PCB design engineers, we understand that assembling Printed Circuit Boards (PCBs) requires careful attention to detail and expertise. To simplify the process, it is beneficial to outsource your entire PCB assembly and fabrication to a renowned circuit board manufacturer that can handle the work with dedication and skill, such as JarnisTech.
JarnisTech offers both partial and full turnkey circuit board design services to cater to your specific project requirements. With partial turnkey PCB design services, you can provide some of the circuit board components, while JarnisTech handles the rest, including sourcing necessary parts and building the circuit board.
Furthermore, JarnisTech provides full turnkey PCB manufacture services, handling all aspects of your Printed Circuit Board (PCB) design. As a PCB design engineer, you can rely on their expertise in the field to provide an exceptional level of service, thus giving you the freedom to focus on other project elements.
In this instance, the manufacturer will do the following:
● Acquisition of all components required for your circuit board design, ensuring that every component meets the highest quality standards.
● Design and manufacturing of Circuit boards, utilizing state-of-the-art techniques to create high-quality products that meet your specific requirements.
● Test the 2.5mil printed circuit boards and continuously verify their quality prior to final assembly.
JarnisTech is also willing to assist you with:
● PCB testing.
● SMT stencil. 
● Short-run assembly.
● Multilayer PCB design.
● Quick-turn PCB design.
● One-off circuit board design.
● Heavy copper PCB manufacturing.
● High-quality PCB design with IPC III.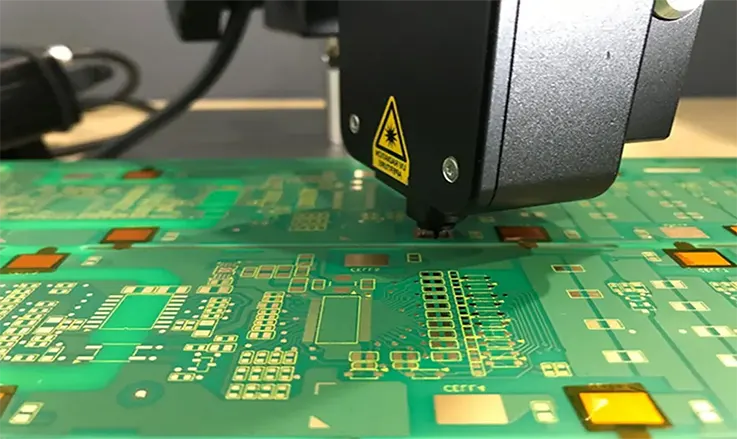 4. Shennan Circuits
As a distinguished PCB manufacturer, Shennan Circuits has gained recognition for providing innovative and high-quality PCBs and circuits to original equipment manufacturers (OEMs). Our company has continuously evolved over the years, adopting new trends and technologies in PCB design capabilities through extensive research.
In addition, Shennan Circuits has research and development facilities in Europe, further propelling our ability to deliver cutting-edge PCB solutions to our global clientele.
The company pride ourselves on delivering the highest quality PCB products globally, offering a complete PCB value chain spanning circuit boards, PCB testing, scheme design, and manufacturing. Shennan Circuits also offers a 3-in-1 printed circuit board design method, which includes substrate packaging, PCB design, and electronics assembly.
With over three decades of experience in PCB manufacture, design, and assembly, Shennan Circuits excels in providing rigorously tested products at every stage of production. We specialize in the manufacturing of electronic assemblies, base plates for packaging, and other electronic items, all while incorporating the latest PCB design trends.
5. Kinwong
As a PCB manufacturer, Kinwong has a proven track record of collaborating with multiple PCB consumers to provide customized solutions that meet their unique requirements.
The manufacturer attention to detail and personalized service make them an ideal partner for your circuit board design needs. We are committed to delivering efficient service and high-quality PCBs to all our customers.
At Kinwong, they specialize in producing circuit boards for various sectors, including but not limited to:
● Automotive.
● Industrial control.
● Medical electronics.
The PCB Manufacturer have extensive experience in these sectors and pride ourselves on exceeding our customers' expectations by providing superior PCB solutions that are tailored to their specific needs.
6. Shengyi Technology
Since 1985, Shengyi Technology has been a prominent player in the PCB manufacturing industry, with its headquarters located in China.
With a strong reputation for high reliability and exceptional skill in PCB production, Shengyi Technology has grown to become an international corporation that serves customers in North America, Europe, and Asia.
The company specializes in designing and producing a range of world-class PCBs, including Rigid-flex PCBs, High-Density Interconnects (HDI), and multi-layer circuit boards. These products cater to diverse industries and technologies such as home appliances, consumer electronics, computers, and vehicles, among others.
Besides PCB manufacturing, Shengyi Technology offers a comprehensive suite of services that includes production, sales, marketing, R&D, and technical support.
7. Suntak Technology
Suntak Technology is a recognized Chinese printed circuit board manufacturer that specializes in the design, manufacturing, and selling of high-quality printed circuit boards. The company's range of products includes high-density interconnectors (HDI), thick copper plates, integrated panels, high-frequency boards, and others, catering to industries such as industrial control, security electronics, and communication equipment.
As a distinguished PCB maker, Suntak has received numerous accolades, including the coveted 2021 Strategic Supplier Award in June 2022, for their outstanding contribution to the delivery of 5G, and the advancement of the Internet of Things. Their efforts have been duly recognized, recognizing their significant contributions to the electronics sector.
Suntak exports over 80% of its products to Europe, America, and Asia, with the objective of providing high-quality PCBs and excellent service to the electronic information sector. The company incorporates the greatest PCB fabrication processes to ensure the high quality of their products. The products undergo rigorous testing at Suntak's facility, making them dependable for use in high-performance applications.
In addition, Suntak has implemented a comprehensive approach to PCB testing in order to safeguard the quality and reliability of its products. Each printed circuit board undergoes rigorous examination and validation prior to receiving approval for deployment. This commitment to PCB testing is a reflection of Suntak's priority for the safety and performance of its offering
8. China Fast Print
China Fast Print is a PCB manufacturer that places a strong emphasis on technological advancement. Recognizing the potential for growth within the Printed Circuit Board (PCB) market, this company remains committed to leveraging cutting-edge and disruptive technologies for the production of world-class hardware.
With a history dating back to 1999, China Fast Print has played a significant role in the evolution of the Chinese circuit board industry. Through the establishment of two manufacturing campuses located in Yixing and Guangzhou, this company has demonstrated its commitment to delivering innovative solutions that meet the evolving needs of its customers.
A key value held by China Fast Print is its unwavering focus on meeting the circuit board requirements of its clients. Through collaboration with over 4,000 manufacturing, R&D, and service firms across the globe, this company has established a reputation for providing a unique and reliable circuit board manufacturing process.
As a result of its collaborations with over 4,000 manufacturing, R&D, and service firms, China Fast Print has made significant contributions to the development of robust circuit boards utilized across a diverse range of industries. These sectors include rail transit, semiconductors, industrial control, medical electronics, telecommunications, automotive electronics, computers, and peripherals.
Having initially established its presence in the China PCB market, China Fast Print has since expanded its offerings to more than 100 countries across the globe. Currently, the manufacturer operates over 30 customer service centers across various regions, including China, the United Kingdom, and the United States of America.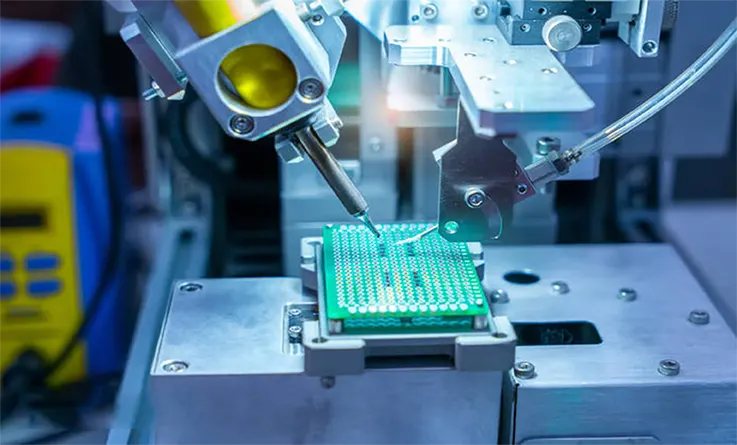 9. Hannstar Board
HannStar Board, previously known as Pacific Technology Industrial Co., Ltd, was acquired by Walsin Lihwa in 1998. Formerly a subsidiary of Anda Pacific Technology Corporation (Liechtenstein), the company officially launched for trading on the OTC market in February of 2001 and was later listed on the TWSE on August 25, 2003.
The core business of HannStar Board is the manufacturing and sale of printed circuit boards (PCBs). The company produces 2 to 26-layer PCBs for an array of electronic applications, including servers, network communications equipment, laptop computers, flat-screen TVs, game consoles, set-top boxes, industrial computers, and enterprise electronics. In order to ensure high-quality outputs, the company employs the use of cutting-edge machines and equipment, primarily sourced from Europe, Japan, Taiwan, Israel, and the United States.
The company's flagship products include double-sided PCBs, multi-layer PCBs, SLC multi-layer PCBs, thick copper PCBs, and high-density interconnect PCBs. HannStar Board is committed to providing top-of-the-line solutions utilizing the most advanced manufacturing technology available.
10. Wus Printed Circuit (Kunshan)
WUS Printed Circuit Co., LTD is a China-based PCB manufacturer that was founded in 1972 under the name WUS, offering a comprehensive suite of PCB manufacturing, distribution, and after-sales services. Their products specialize in an array of electronic applications, including consumer electronics, vehicle boards, industrial equipment, communication boards, motherboards, mobile phones, digital cameras, notebooks, and other digital devices, amongst others. WUS Printed Circuit Co. LTD has established itself as a reputable PCB supplier worldwide, providing its products to both domestic and international markets.
Factors to Consider When Choosing PCB Manufacturers
When choosing a PCB manufacturer, certain factors should be considered. The manufacturer should be capable of manufacturing boards that meet your specifications.
● Quality and Certifications: Quality is a critical factor to keep in mind at all times. Choose a manufacturer that places a high priority on quality during circuit board production. Additionally, consider the manufacturer's quality management system. ISO certification is mandatory for a PCB manufacturer. This certification indicates that the manufacturer has implemented a comprehensive quality management system.
Production yield percentage and test yields should also be considered. The manufacturer should provide this information for review. Other certifications, such as A-600, IPC J-STD, and A-610, may also be available.
● Expertise: Expertise is another critical consideration when selecting a PCB manufacturer. Expertise refers to the combination of knowledge and skills necessary for PCB fabrication. There are numerous PCB manufacturers with extensive experience in the production of high-quality PCBs. Inquiring about the manufacturer's capabilities can be particularly helpful.
● Technology and equipment: The manufacturer's technology and equipment can have a significant impact on the quality and performance of your PCBs. Look for a manufacturer with up-to-date, advanced equipment.
● Cost: The cost of the manufacturer is another factor to consider since there can be variations in pricing among different PCB makers. Some PCB fabricators have premium prices, but the cost of a circuit board is determined by a number of factors, including material costs, the number of layers, and the type of PCB assembly technology used.
● Timely Delivery: Meeting deadlines is another critical consideration when selecting a PCB manufacturer. It is essential to deliver on time. The manufacturer's track record should be checked, and they must be able to deliver within the specified timeframe.
● Customer service: Look for a manufacturer that provides good communication, responsive customer service, and support throughout the PCB production process.
● Location: Consider the manufacturer's location and proximity to your business. A local manufacturer may offer faster shipping times and easier communication, but a manufacturer further away may offer better prices or specialized expertise.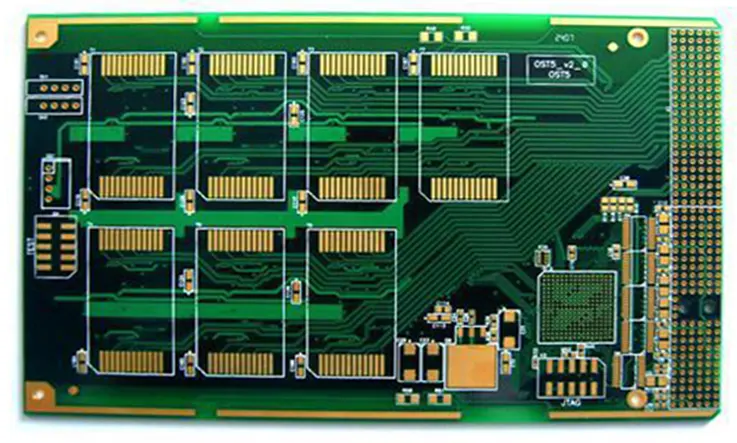 Final Thoughts
JarnisTech Offers Unbeatable PCB Services
In the ever-expanding PCB market, an increasing number of electronic PCB manufacturers and printed circuit suppliers are emerging. However, it is essential to identify a partner with the necessary expertise and equipment to deliver the high-quality PCB design you require.
Choosing an appropriate Printed Circuit Board Manufacturer may demand a significant amount of time and effort, but JarnisTech simplifies the process by offering an extensive range of PCB solutions at your fingertips.
As a dedicated multilayer circuit board manufacturer, JarnisTech is committed to gaining your trust and becoming your preferred partner for all your PCB requirements. We continuously invest in our manufacturing area and workforce to remain adaptable and innovative in adopting new PCB trends while ensuring the highest level of customer satisfaction.
Whether you require PCB prototyping, small PCB production, or mass PCB production, JarnisTech has the capabilities and expertise to meet all your PCB design needs. Take advantage of our unparalleled customer service by requesting a PCB quote today.