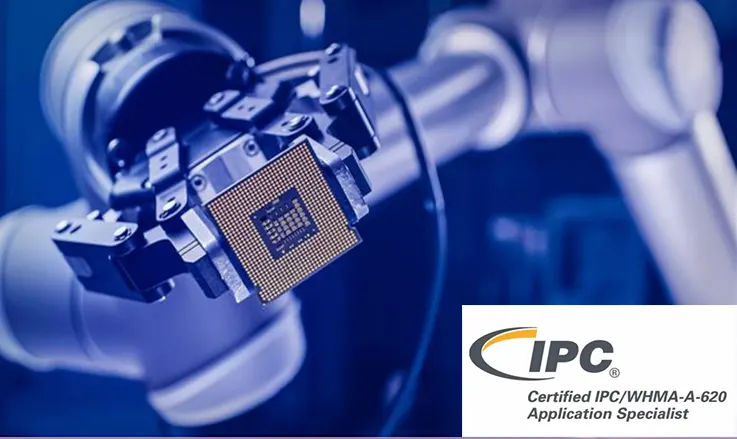 The Institute of Printed Circuits, formed in 1957, is one of the most significant organizations in the electronics manufacturing business in the United States, if not the world. In 1999, it was renamed "Association Of Connecting Electronics Industries," but the mark and abbreviation, IPC, remained unchanged.
As a global industry organization, IPC is dedicated to increasing member companies' competitiveness and assisting them in achieving commercial success. IPC will specifically commit to more advanced management practices, advanced technology, the establishment of industry-related standards, the promotion of environmental protection, and associated government connections.
IPC enables reliable, high-quality electronics by defining the accepted standards that fuel the worldwide electronics industry's success. Our industry-wide standards simply convey and clarify expectations for everyone in the business. IPC standards contribute to higher quality, dependability, and consistency in electronics manufacturing.
IPC offers approximately 300 active multilingual industry standards spanning practically every stage of the electronics product development cycle. More than 3,000 electronic industry professionals are involved in the creation of these standards.
What Is IPC PCB?
Because IPC develops standards for the electrical and electronics industries, it also plays an important role in the development of standards for PCBs in the PCB industry. IPC standards for PCB manufacturing can be found at every level of the PCB manufacturing process, including design and manufacture.
For example, at the start of the PCB design process, IPC establishes standards for file formats, PCB design tools, design guides, and electronic product documentation. These standard PCB requirements also influence the materials used in PCB board assembly, surface mount devices, and surface finishes. They also help to test and judge the acceptability of printed circuit boards.
IPC PCB guidelines also specify the soldering of electrical and electronic components on PCBs. Soldering standards are frequently associated with reflow and wave soldering, as well as solder splices. Companies also rely on them to determine whether their electrical and electronic assemblies are suitable for production. Cable and wire harness assemblies are likewise covered by IPC specifications. Finally, they provide acceptance requirements for the fabrication, inspection, and testing of electronic enclosures prior to the distribution of the PCB as a finished product.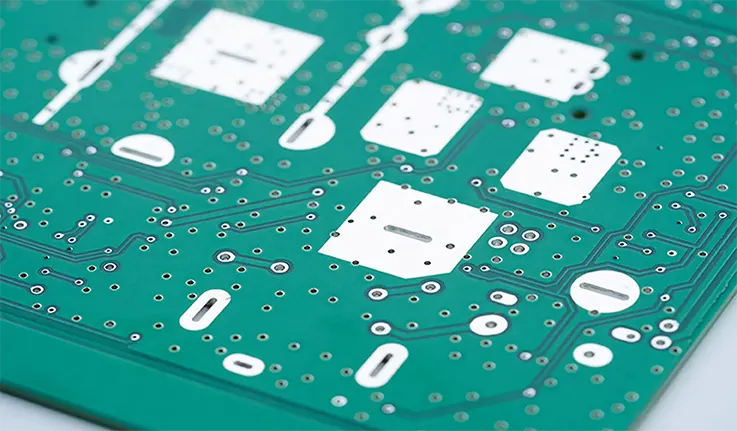 Class of IPC Standards of PCB
Class 1 & General Electronics: This is the lowest class. This class defines the function of the entire assembly for most general electronics.
Class 2 & Dedicated Service Electronics: This type of product is intended to operate in any environment and typically provides continuous service. These products must be long-lasting and dependable. Microwaves and laptop computers are two examples.
Class 3 & High-Performance Electronics: These products must deliver continuous performance in any environment without downtime in the highest class category. This class contains medical devices such as life-support systems.
IPC Standards for PCB Design, Manufacture, and Assembly
The following are a few IPC standards that are widely used and have a substantial impact on PCB manufacture.
IPC-6011: Standard Performance Requirements for Printed Boards. In order to provide broad standards and obligations for printed board suppliers and users, this specification serves as the foundation for the IPC-6010 printed board performance series specifications. It is used in conjunction with IPC-6012–IPC6018 and outlines the requirements for quality and reliability assurance that must be fulfilled.
IPC-D-275:This standard specifies standards and other factors to be considered when designing stiff printed circuit boards and printed circuit board assemblies.
IPC-4101C :Base material parameters for rigid and multilayer boards are provided. This standard Included the size and properties of the boards.
IPC-6012B:This specification addresses rigid printed board performance. It concerns the surface coating, conductor spacing, and structural integrity of the finished product. Solderability and conductor spacing are also included.
IPC-A-600F:This is the industry's most often utilized IPC standard. This standard is well-known around the world and is available in a variety of languages. Lead and lead-free connectivity are included.
IPC-A-620: This is the standard for cable, wire, and harness assemblies, first introduced in 2002. Founded in collaboration with the Wire Harness Manufacturers Association. This standard, which is also available in other languages, is recognized internationally as the standard for end-product acceptability.
IPC-TM-650: Provides testing criteria for many features of PCBs. IPC-TM-650 2.6.14.1, for example, provides a framework for assessing electrochemical migration. All tests are detailed in the IPC-TM-650 Test Methods Manual.
IPC-6012B: It defines PCB fabrication and performance parameters . parameters such as structure integrity, solderability, conductivity, component spacing, and so forth.
IPC-2581: It specifies the conditions under which data between PCB designers and manufacturers can be exchanged. It also sets conditions the criteria for generating data exchange formats such as Gerber files.
IPC-2221:It outlines PCB design guidelines. Material, PCB layout, mechanical and physical properties of the PCBs, and so on are all parameters to consider. Now that IPC standards have been introduced and discussed, it is critical to obtain PCB design and manufacturing services from an IPC certified company.
JarnisTech is a seasoned and dependable PCB manufacturer that specializes in IPC-compliant PCB design and production. They provide services to industries such as aerospace and satellite, telecommunications, industrial electronics, and many more. Their experience, together with the well-equipped facilities, ensures quality and client pleasure.
IPC-J-STD-001: Training and Certification Program for Soldered Electrical and Electronic Assemblies. IPC J-STD-001, Requirements for Soldered Electrical and Electronic Assemblies, has established as the global standard for electronics assembly manufacturing. The standard specifies the materials, procedures, and verification criteria for high-quality soldered lead-free and lead-acid interconnections. It focuses on process control and establishes industry-wide consensus requirements for a wide range of electronic connections.
IPC-SM-9701: Surface Mount Solder Attachment Performance Test Methods and Qualification Requirements. This standard defines a defined experimental procedure for assessing the performance and durability of surface mount solder junctions in electronic assembly. The performance and dependability of surface mount solder junctions on rigid circuit boards, flexible circuit boards, and semi-rigid circuit boards can be classified using testing.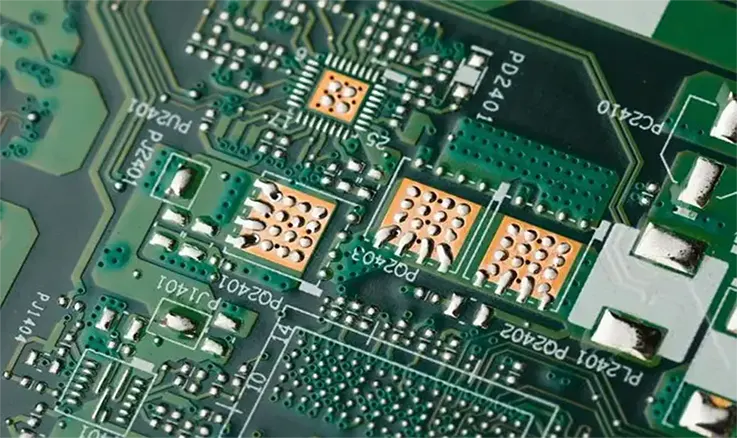 How Can Ensure That Printed Circuit Boards Meet IPC Manufacturing and Assembly Standards?
Whether your board is an IPC class 1, class 2, or class 3 determines the restrictions, constraints, and tolerances for assembly and manufacturing. Class 1 is the least restrictive and is used for widely used PCBs that do not need to be stored for an extended period of time. Class 2 boards are common in computers and communications devices. Because reliable performance is desirable but not necessary, these boards are more strictly regulated. Class 3 PCBs are the most strictly controlled and are used in systems where failure might be catastrophic. Medical devices, such as life support, and aircraft vehicles are examples of them.
You should be aware with the IPC requirements for PCB manufacturing and assembly and undertake the following to guarantee that your boards adhere to them:
Cooperate with Qualified IPC Certified CM
Although selecting a CM has usually been left until after design, it is far better for your PCB development process if you do it right away. You can incorporate options and decisions that will help the manufacturing and assembly process and probably avoid delays, additional runs, and expenses by choosing the ideal assembly CM during or at the beginning of design.
Choose the Suitable IPC classification for Your Design
Even though your board may be designed for critical industry use, there may be circumstances in which it is preferable to choose IPC class 2 rather than class 3. For instance, if the failure of your board won't affect the ability of the entire system to execute vital functions. Making this decision will make it easier to produce your boards. You can get advice from your CM on what will work best for your design.
Use DFM Specs that Meet or Exceed Your board's IPC Categorization Requirements.
Your design should be guided by your CM's equipment and process tolerances or DFM regulations for the greatest development results. Furthermore, the finest DFM incorporates design for assembly (DFA) for optimal manufacturing. These, however, must comply with the IPC categorization for your board.
Choosing whether your board is class 1, class 2, or class 3 is only one step in ensuring that the fabrication of your boards complies with the IPC criteria for PCB assembly. Following the guidelines for effective PCBA design, which include establishing an early rapport with a rich experiences CM, is the best method to make sure that these criteria are followed.
How IPC Standards Can Benefit PCB Manufacturers
Following these standards will benefit PCB producers in the following ways:
Maintaining Quality and Consistency: The IPC standards for PCB manufacturing, like any other industry standard, are intended to promote products quality among PCB makers. These regulations apply to all phases of manufacturing, as we know. Therefore, quality products can be expected from manufacturers who rigorously follow them. Manufacturers may guarantee consistent quality and eventually increase customer satisfaction by adhering to specifications and their expectations.
Make Sure There is Smooth Production and Assembly Flow: When following to IPC requirements for PCB manufacturing, it becomes vital to adhere to a specified streamlined and documented workflow, which aids in ensuring a seamless workflow within the team. The IPC standards also contribute to improved communication among suppliers, vendors, clients, regulators, and other stakeholders.
Building Brand Reputation: Recognizing the importance of PCBs, most OEMs prefer to deal with PCB manufacturing and assembly service providers who adhere to IPC guidelines for PCB production. This is because these standards help to reduce assembly or production faults and generate high-quality products. This assists manufacturers in building their brand reputation.
Cost Reduction: It goes without saying that adhering strictly to the quality requirements established by IPC standards for PCB manufacture would assist to reduce production errors and material loss, as well as the necessity for testing and inspection.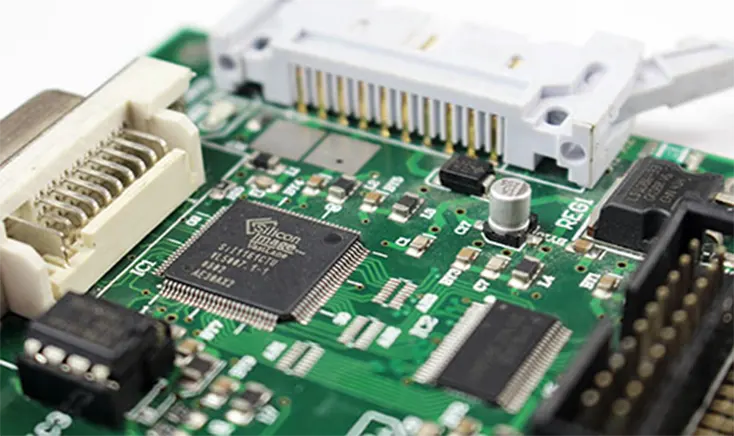 JarnisTech: PCB Design, Manufacturing, Assembly and Compoments Procurement
Capabilities
● Quality certifications include ISO-9001, IPC-600, and IPC-610.
● Accurate quote within 1 days.
● Completes the turnkey procedure in as little as three days.
● DFM is emphasized to reduce time-consuming back-and-forth design modifications.
● To shorten procurement time, sources components from the industry's most trusted suppliers.
● Multiple automated checks are performed throughout assembly to verify PCB quality for prototype.
● Offers technology supports from PCB design forward, including the entire production process.
● Transition from prototyping to production is seamless.
JarnisTech, the market leader for quick, high-quality PCB fabrication, is an IPC member with certified facilities that adhere to IPC requirements.
Beginning on day one of design, we will collaborate with you to guarantee that your printed circuit boards adhere to IPC specifications. In addition, we provide information for your DFM tests and make it simple for you to examine and download DRC files in order to help you get off on the right foot.
If you are prepared to have your PCB design built, please submit PCB gerbers files to [email protected], and we will provide you with an estimate shortly. Contact us if you would like more information on IPC assembly standards.
Summary
Because of the importance of working with a reliable PCB manufacturer on your next project, it is essential that you have a thorough understanding of the benefits and critical IPC standards for PCB production. At the end of this post, we introduce JarnisTech to you, we are a company that specializes in producing metal core, ceramic, rigid, flex, and rigid-flex circuit boards for a wide variety of markets, including those involved in aerospace and satellite, medicine, LEDs, the military, consumer electronics, telecommunications, and automobiles. Throughout each stage of production, JarnisTech strictly adheres to a number of different IPC criteria related to PCBs.